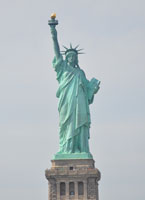 About our company
Our philosophy
Our destinations
Our products and services
Request Group Travel
Contact us
Home


Our company
US Receptive Specialists is a Division of Canadian Travel Partners Ltd. - a well respected Inbound Tour Operator for Canada and the USA since 1995. The new division is taking over the planning and operations of US customized and individually tailored group tours.
Adolf Lanz, Owner and CEO of Canadian Travel Partners was for many years Lufthansa's Sales Manager for Pennsylvania, New Jersey and Delaware. Later he was appointed Marketing Manager for North America including Mexico. He is familiar with the beautiful landscapes, exciting cities and with the travel industry infrastructure.
US Receptive Specialists with its highly motivated and knowledgeable staff is the ideal partner for Travel Agents and offers Innovative tour programs at competitive prices.
© July 2010 - Canadian Travel Partners
Photo Credit - Jürgen Müller